NFL Links
Shop
NFL Tickets
Fantasy Links
Free Picks
NFL Bargain Bets: Week 12
November 21th 2007
by Old Man Winner

The Bargain Bet comments are limited due to a shortened week in the NFL.
Happy Thanksgiving to all!

Philadelphia Eagles +23 @ New England Patriots

C'mon, this is the NFL. This is getting ridiculous.

New Orleans -3 @ Carolina Panthers

In the see-saw world of Carolina quarterbacking Fox has chosen Greenballs (Testes-verde) to lead his team again this week. With a limited running game and not much talent to throw to, Carolina just can't keep up with an improving Saints offense.

Tampa Bay Buccaneers -3 vs. Washington Redskins

TB is as steady as they come. Never the juggernaut, but they don't turn the ball over much and just play solid defense. Washington is very hurt, especially in the secondary. Joey Galloway will have a TO like performance this week.



Disclaimer
Information and recommendations made by PylonPicks.com are for entertainment and informational purposes only. Any use of this information in violation of any federal, state and/or local laws is prohibited. This is not a betting site. PylonPicks.com does not accept or place bets in any form for its visitors. It is highly recommended that you check with your local or state government before partaking in online gambling. PylonPicks.com is not liable for any losses incurred as a result of its information or recommendations. PylonPicks.com is not affiliated in any way with the National Football League, or any other football organization. PERSONS UNDER THE AGE OF 18 ARE NOT ALLOWED HERE.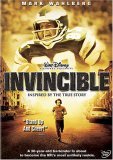 Football Movies