NFL Links
Shop
NFL Tickets
Fantasy Links
Free Picks
Super Bowl Prediction: Giants vs Patriots
January 29th 2008
by Special K

New England Patriots -12 vs New York Giants

We have inside information from our newest handicapper Plaxico Burress that the Giants are going to win 23-17. Michael Strahan of the Giants has also commented that history will be ours. For those of you picking the Giants this weekend, those comments should either give you a load of confidence or drive you nuts as it adds more fuel to a Patriots team that loves bulletin board material.

If you like trends, all of the trends seem to favor the Giants in Super Bowl XLII:
| | |
| --- | --- |
| • | Giants have won 10 straight road games and have been designated the away team |
| • | Giants 9-2 are ATS away from Giants Stadium this season |
| • | Giants have covered 7 of their last 8 games |
| • | Giants are 3-1 ATS in their last 4 games against the Patriots |
| • | Giants are 2-1 ATS in the Super Bowl |
| • | Patriots are 1-3-1 overall ATS in the Super Bowl (they covered in Super Bowl XXXVI) |
| • | NFC East is 5-0 ATS versus the AFC East. Of course, the Buffalo Bills single handedly accounted for most of those games |
| • | The Super Bowl favorites are a meager 2-6-2 ATS over the last 10 games |
| • | The Patriots are just 2-8 ATS in their last 10 games, including 0-2 so far in the playoffs with similar spreads as this one |

The trends definitely support picking the Giants in Super Bowl XLII. However, there is one significant trend I purposely left out to save for my prediction at the end of this article.

Statistically speaking, this might be one of the most lopsided Super Bowl matchups we have ever seen. All the statistics point to New England dominating Super Bowl XLII. Here is a break down of how we see the match up between the Giants and Patriots on both offense and defense.

Matchup Edge


1. Points/Game: NE
| | |
| --- | --- |
| | Patriots averaged 36.8 points per game while the Giants averaged 23.3 |
| | Patriots outscored opponents by an average of +19.7 PPG in 2007 regular season |
| | Giants were a meager +22 for the entire 2007 season (373-351) |
| | Patriots set NFL for most points scored (589) and for largest scoring differential (+315) |
2. Yards Gained: NE
| | |
| --- | --- |
| | Patriots averaged 411.2 yard per game while the Giants averaged 331.5 |
| | Giants did have an edge in rushing yards per game 134.4 to 115.6 and a 4.4 yards per carry vs 4.2 yard per carry for NE |
3. Time of Possession: NE
| | |
| --- | --- |
| | In Week 17, the Patriots controlled the ball 36:18 to 23:42 for the Giants. If the Giants can bring a strong running attack to Arizona, they can control the time of possession in this game. However, until the Giants can prove that, the edge stays with New England. |
4. Red Zone: NE
| | |
| --- | --- |
| | The Pats converted red zone possessions into TD's 69% of the time while the Giants did only 54%. You can't be settling for field goals against this Patriots offense, which is what the Chargers found out in the AFC Conference finals. |
5. Quarterback: NE
| | |
| --- | --- |
| | Tom Brady, the 2 time Super Bowl MVP, clearly elevates his game to the highest level when playing on the biggest stage. Brady goes for his 4th Super Bowl title in 4 attempts and is 14-2 lifetime in the playoffs. He is looking to be more dominant than his boyhood idol Joe Montana. Brady is also coming off the best regular season of any QB in league history with an NFL record 50 touchdown passes. Meanwhile, Eli Manning continues to grow and is playing some of the best football of his career, posting a 99.2 passer rating in this year's playoffs. However, Manning cannot measure up to the big game experience Brady has. |
6. Running Backs: NYG
Remember when critics were saying that the Patriots were too one-dimensional to win this Super Bowl, because all they could do was pass? Simply stated, the Patriots do whatever it takes to win games. So if the running game is working, they will gladly hand the ball off Laurence Maroney. However, the Giants front seven are the most formidable in the league and we feel they will give the Patriots running game headaches. The Giants front seven limited the Pats to 44 yards on 26 carries in week 17. So because of the stingy Giants defense, the edge in the running backs goes to the Giants.

As Kevin Faulk is to the Patriots, Ahmad Bradshaw is the Giants wild card at running back this weekend. Doesn't Bradshaw remind you a little bit of Joe Morris? The Giants' rookie running back sat out the Week 17 game against New England with a calf injury. Bradshaw has been a very effective runner in the postseason averaging around 5 yards per carry. Together with Brandon Jacobs the Giants have a solid power and speed rushing attack.
7. Receivers: NE
| | |
| --- | --- |
| | Regardless of what Plaxico Burress thinks about his wide receiving core, the Patriots have a huge statistical edge in this category. Randy Moss himself had more receiving TD's (a record 23) than the entire Giants receivers did combined. Wes Welker was also tied for the league lead with 112 receptions. The Patriots also have a much better receiving tight end in Ben Watson than do the Giants. Edge in receivers goes to the Patriots |
8. Defense: No edge to either team
| | |
| --- | --- |
| | The Giants do have an edge with the quickness and penetration they get from Osi Umenyiora, Justin Tuck, and Michael Strahan. However, the Giants secondary is very suspect. In week 17, Moss scored 2 TD's and had 100 yards receiving against a Giants defense that knew Brady was going to force passes to him so that they could break records. If you also look back at week 17, the Patriots only punted the ball twice in that game and scored on seven of its first nine drives. Meanwhile, the Patriots defense wasn't any better in Week 17 allowing Eli Manning to tie a personal best 4 touchdown passes. Plaxico Burress had his way with Hobbs and it will be interesting to see if the Patriots match up Asante Samuel on Burress this weekend. It wasn't until mid way into the third quarter that the Patriots defense showed some urgency and started blitzing Eli Manning to disrupt patterns. I suspect we will see a more aggressive Patriots defense early on this time around. |
9. Special Teams: NYG
| | |
| --- | --- |
| | The Giants have been receiving outstanding production from kickoff returner Domenik Hixon. Hixon even had a 74-yard kickoff return for a TD against the Patriots in week 17 which really changed the momentum of the game. On the Patriots side, Wes Welker is capable of making big plays on punt returns. Tynes isn't going to get three chances to make one field goal this weekend so he better make them count. |
10. Coaching: NE
| | |
| --- | --- |
| | Bill Belichick is 14-2 in the postseason since joining the Patriots and with a win he may be considered by some as the greatest coach of all time. The perception around the NFL is that if you give Bill Belichick two weeks to prepare and come up with a game plan, the New England Patriots are impossible to defeat. Since the Patriots won their first Super Bowl in 2001, the Patriots have gone 10–1 with an extra week's rest. |
FINAL PREDICTION: Listen, if you don't think the Giants are going to win the game outright, it may be best to take the Patriots minus the 12 points. Since the very first Super Bowl, when a favored team wins, they cover the spread over 80% of the time. There have only been 5 Super Bowls where a favored team failed to cover the spread when they won. I believe the Patriots will finish off their perfect season at 19-0 and cover the spread. They are just too strong offensively and have the playmakers to get it done.

FINAL SCORE: Patriots 34 - Giants 20, so go get 4 and 0 in your Super Bowl Squares game.


Disclaimer
Information and recommendations made by PylonPicks.com are for entertainment and informational purposes only. Any use of this information in violation of any federal, state and/or local laws is prohibited. This is not a betting site. PylonPicks.com does not accept or place bets in any form for its visitors. It is highly recommended that you check with your local or state government before partaking in online gambling. PylonPicks.com is not liable for any losses incurred as a result of its information or recommendations. PylonPicks.com is not affiliated in any way with the National Football League, or any other football organization. PERSONS UNDER THE AGE OF 18 ARE NOT ALLOWED HERE.
Patriots Championship Merchandise
www.fansedge.com
Godiva's Hearts of Chocolate
Gift Ideas for your Valentine
Giants Championship Merchandise
NFC Championship Apparel
Free NFL Playoff Picks
Free NFL Picks from around the web
Meet Women that are Sports Nuts
Yahoo! Personals
Watch Cheerleaders
Cheerleader directory and videos
Live Psychic Readings - 3 Free Minutes!
Get expert advice online
Referral Ads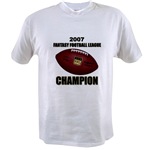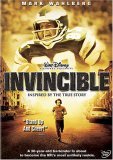 Football Movies